5 November 1514 – The coronation of Mary Tudor, Queen of France
Posted By Claire on November 5, 2016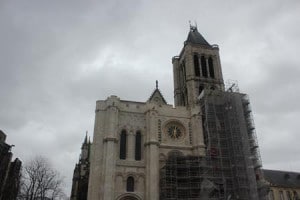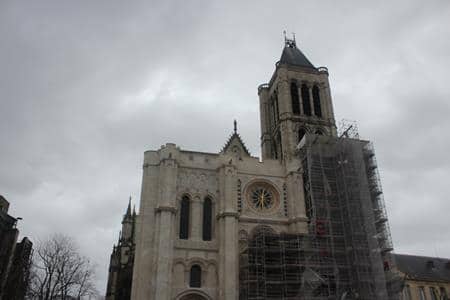 On this day in history, Sunday 5th November 1514, Mary Tudor, sister of Henry VIII, daughter of the late Henry VII, and the new wife of King Louis XII of France, was crowned Queen of France by the Bishop of Bayeux at the Abbey Church of Saint-Denis (Basilique Saint-Denis), just outside of Paris.
The eighteen-year-old Mary had married the fifty-two-year-old Louis on 9th October 1514, the feast day of St Denis, in the great hall of the Hôtel de la Gruthuse, the King's residence in Abbeville. The marriage was to be short-lived because Louis died on 1st January 1515.
Today is, of course, the anniversary of the discovery of the Gunpowder Plot in 1605 – click here to read more about it.
Picture: Basilique Saint-Denis, photo by Tim Ridgway.