Posted By Claire on May 3, 2018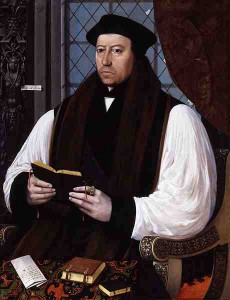 On 3rd May 1536, news of Queen Anne Boleyn's arrest at Greenwich palace reached the ears of Thomas Cranmer, Archbishop of Canterbury. The archbishop was incredibly shocked that his good friend and patron had been arrested and he immediately wrote to the king.
I don't envy Cranmer writing this letter. On the one hand, he wanted to share his shock and defend the queen, but on the other hand he could not risk offending the king in any way and he really didn't know what was going on. It had to be a very 'diplomatic' letter.