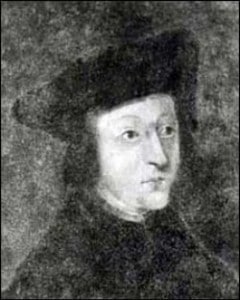 Something was definitely going on in late April 1536. On 28th April 1536, Thomas Warley wrote to Lord Lisle in Calais, informing him that the King's council had been meeting daily at Greenwich "upon certain letters brought by the French ambassador, who was at Court yesterday and divers other times"1 and Chapuys also noted these meetings, writing that the Council "assembled in the morning till 9 or 10 at night".2
In a letter to Nicholas Perronet, Seigneur de Granvelle, Chapuys wrote that "Dr. Sampson, dean of the chapel, has been for the last four days continually with Cromwell."3 Dr Richard Sampson, a royal chaplain and Dean of Lichfield, was an expert on canon law, so perhaps Cromwell was seeking his advice regarding an annulment of the marriage between Anne Boleyn and Henry VIII. We don't know. But what we do know is that Sampson did act as the King's proctor in the annulment proceedings in May 1536.
Of course, these meetings could have been completely unrelated to Anne Boleyn, but I don't think so. They were obviously out of the ordinary because they aroused the suspicions of Warley and Chapuys. Hmmm…
Extract taken from www.thefallofanneboleyn.com timeline. Also see 28th April – A Tudor Storm Brewing? for more information.
Also on this day in history, on 28th April 1603 – Elizabeth I's funeral.
Notes and Sources
LP x. 748
Ibid., 752
Ibid., 753