Posted By Claire on September 27, 2016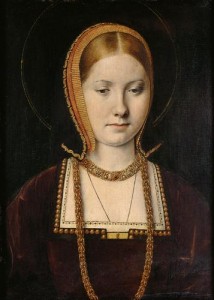 On this day in history, at 5 o'clock in the afternoon of the 27th September 1501, Catherine of Aragon set sail for England from Laredo in Spain to marry Henry VII's son and heir to the throne, Prince Arthur.
Catherine had originally set sail from Coruna on the 17th August, but strong storms in the Bay of Biscay had forced her fleet to land at Laredo, near Bilbao. After hearing of her first failed attempt to reach England, Catherine's future father-in-law sent one of his best captains, Stephen Butt, to steer her ship through the treacherous Bay of Biscay.