Posted By Claire on October 11, 2016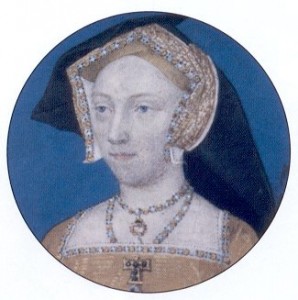 On this day in history, Thursday 11th October 1537, there was a solemn procession in London to pray for Jane Seymour, Henry VIII's third wife and queen consort, who was in labour, a labour which was to last for over 30 hours.
Here is the record from Charles Wriothesley's chronicle:
"This yeare, the 11th daie of October, Anno 1537, and the 29th yeare of the raigne of King Henrie the Eight, being Thursdaie, their was a solempne generall procession in London, with all the orders of friars, preistes, and clarkes going all in copes, the major and aldermen, with all the craftes of the cittie, following in their liveries, which was donne to pray for the Queene that was then in labour of chielde."
Jane gave birth to a son the following day, the eve of the feast of St Edward the Confessor. This son was the future King Edward VI.
Notes and Sources
Wriothesley, Charles (1875) A chronicle of England during the reigns of the Tudors, from A.D. 1485 to 1559 Volume 1, Camden Society, p. 65-66.