Posted By Claire on May 15, 2017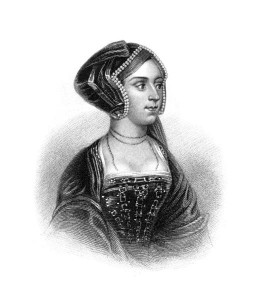 On this day in history, Monday 15th May 1536, Queen Anne Boleyn and her brother, George Boleyn, Lord Rochford, were tried for high treason in the King's Hall of the royal palace at the Tower of London.
Their fellow courtiers, Mark Smeaton, William Brereton, Sir Francis Weston and Sir Henry Norris, had been tried by a special commission of oyer and terminer at Westminster on 12th May, but as members of the aristocracy, the Boleyn siblings were given the privilege of being tried by a jury of their peers. They were tried in separate trials presided over by their uncle, Thomas Howard, 3rd Duke of Norfolk, as Lord High Steward. The queen's trial was first.