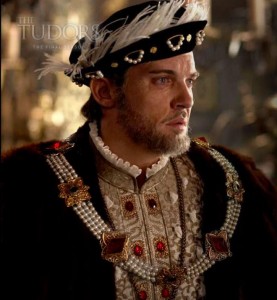 Two "The Tudors" fans have both contacted me today after receiving emails from the BBC. Here is the one that Anne Boleyn Files visitor, Sarah, received today and it's backed up by one that Carol, another AB Files visitor received:-
"Thanks for contacting us regarding the starting date of Season 4 of "The Tudors".
While transmission details are yet to be confirmed, Season 4 of "The Tudors" is due to be broadcast in early 2011.
Please be assured I have also registered your comments on our audience log. This is a daily report of audience feedback that's circulated to many BBC staff, including members of the BBC Executive Board, channel controllers and other senior managers.
Thanks again for taking the time to contact us.
Kind Regards
BBC Audience Services"
Spring 2011! Practically a year after the season was aired in the USA! Grrr! Very annoying for fans, but the good news is that the BBC are going to be airing it. I guess that we should count out blessings!