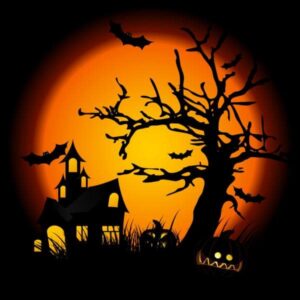 Many of you have been asking whether we are going to do a Halloween competition and the answer is yes! Many of you go to such an effort with your Halloween costumes that I want to applaud your effort with this competition. It's also my way of saying thank you to those of you who buy your costumes and jewelry from us at The Anne Boleyn Files – thank you so much and I hope you enjoy your parties.
The Prize
The winner of the Halloween Competition 2010 will receive either a set of Anne Boleyn and Henry VIII puppet kits or a $20 voucher to use here at the Anne Boleyn Files. I've just made my Anne Boleyn puppet kit and it's great fun.
There are no losers either. Everyone who sends a photo and sticks to the rules will receive a $5 coupon.
The Rules
Your costume must consist of at least one item that you purchased from The Anne Boleyn Files shop, either costume or jewelry, and it must be clearly visible in the photo.
You must email your photo, at claire@theanneboleynfiles.com, with your name and details of what item you have got on by the end of Saturday 6th November – This gives you a few days to get the photo off a friend's camera or phone and get it sent to me.
You must give me permission to post your photo on the site – It would be nice to do a slideshow of entries and of course display the photo of the winner.
The competition winner will be announced on Monday 8th November in a blog post.
You do not need to be dressed as Anne Boleyn to enter, just as long as you're wearing something from the Anne Boleyn Files.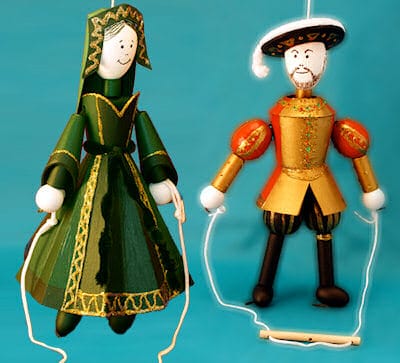 Last Order Dates
It's too late now to order dresses, but there is till time to order jewelry such as Anne Boleyn B Necklaces and other sets.
This is made in the UK and is shipped directly from there.
UK customers: 25th October – It is posted by first class post.
Rest of World: 18th October – It is posted by airmail which is 3-4 business days for Europe or 5-7 business days for the Rest of the World, but things occasionally get held up by customs.
These are handmade-to-order in the USA and shipped from there.
USA Priority: 18th October
USA Express: 21st October
International Priority: 9th October
International Express: 18th October
This range of jewelry is handmade-to-order in the USA and shipped from there:-
Domestic USA 1st class: 15th October
Domestic USA Priority: 20th October
Domestic USA Express: 25th October
International 1st class: 8th October
International priority:13th October
International express: 18th October
Obviously these dates are subject to the availability of parts and the efficiency of the postal service and customs.