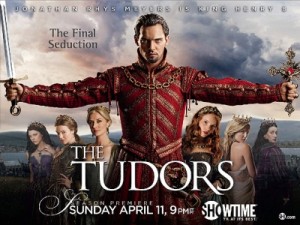 I've been inundated with emails from British fans of "The Tudors" asking me if I know why "The Tudors" was not on tomorrow and when it would be coming back on. Fear not, my friends, Anne Boleyn Files visitor Lyn Bloom found out the following information which is now on the BBC FAQ page:-
"The next episode of The Tudors will be broadcast on BBC Two on Saturday 12 March 2011 at 22.45.
The reason for this break in the series is that Saturday 5 March 2011 is World Book Night, the biggest ever book giveaway. In partnership with World Book Night BBC Two will dedicate an evening of programmes to books.
It would have been too late to air the Tudors afterwards and it was decided that the best option was to take a break for a week. We try not to break runs where possible but with a long series like The Tudors, unfortunately there will sometimes be date sensitive commitments that force a break in the run, such as World Book Night."
So, it's all to do with World Book Night, and being a complete bookworm I think I can forgive the BBC just this once. Roll on next Saturday night and also the release of "The Tudors" Season 4 on DVD – click here for details.
Great news! I've also noticed that British fans can also pre-order "The Tudors" Season 1-4 Complete box set at Amazon – click here – it comes out on the 21st March so not long to wait now.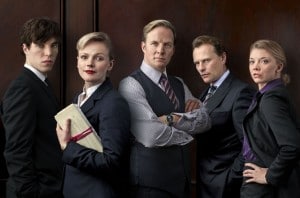 By the way, have any of you Brits seen  Natalie Dormer in "Silk"? If so, what did you think?
Also, another question. Do you think that "The Tudors" can be forgiven for its historical inaccuracies because of the fact that it has encouraged people to take an interest in Henry VIII and his wives?
Let me know your thoughts!