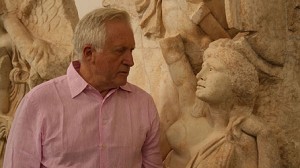 Just a quick post of Tudor news to let you know about upcoming history TV programmes and events:-
The Seven Ages of Britain
BBC1 9pm tonight (Sunday 14th February)
If you are in the UK or have access to UK TV the please don't miss this wonderful programme researched and presented by David Dimbleby. The aim of the series is to tell the history of Britain through looking at its art and treasure. Episode 3 which is aired tonight on BBC 1 at 9pm is entitled "The Age of Power" and is a must-see for Tudor history fans. Here's the rundown on tonight's episode from the BBC website:-
"This episode looks at the Tudors and spans from Henry VIII's accession in 1509 to the first performance of Shakespeare's Henry VIII exactly 100 years later.

David Dimbleby shows how the Tudors used art as an instrument of power and propaganda. Featuring a look at Henry VIII and the lavish, gilded tomb in Westminster Abbey he commissioned for his father; the epic Field of Cloth of Gold painting in Hampton Court made to celebrate his diplomatic triumph over the French; and the extraordinary patron-artist relationship he cultivated with Hans Holbein. Henry favoured blunt statements of power, but his daughter Elizabeth was more subtle.

Dimbleby's journey also takes in the Reformation, the wreck of the Mary Rose, John White's extraordinary watercolours of the New World, the mouthwatering Cheapside Hoard, the Spanish Armada, Henry VIII's armour and Drake's Drum." (Quoted from BBC.co.uk)
For those of you in other countries, I will be watching it and making notes and will blog about it in a few days.
Death Becomes Her
Friday 5th March, 6.30-7.30pm
Sainsbury Wing Theatre, National Gallery, London
Tickets: £5 (£3 Concessions)
As part of the Lady Jane Grey Exhibition at the National Gallery – see Lady Jane Grey Exhibition – historian and author Leanda de Lisle is doing a talk on Lady Jane Grey entitled "Death Becomes Her: The Life and Afterlife of Lady Jane Grey". Here is what the National gallery say of Leanda's talk:-
"Lady Jane Grey is mythologised as the helpless young victim of adult ambition. Her legend finds its apogee in Paul Delaroche's The Execution of Lady Jane Grey, with its erotic overtones of a virgin sacrifice. Historian Leanda de Lisle explores the fictions, the frauds and the life of England's first reigning queen."
Leanda will also be signing copies of her book afterwards. Click here to read my review of Leanda's book "The Sisters Who Would be Queen" – a wonderful book about Lady Jane Grey and her sisters Katherine and Mary.
To book your ticket see http://www.nationalgallery.org.uk/whats-on/calendar/lecture-5-march-2010
David Starkey Lecture
Thursday 4 March
"The History We've Forgotten: Diplomacy and the Biography of Henry VIII"
Speaker: David Starkey
Chair: Susan Brigden
Venue: Mason Lecture Theatre, Francis Bancroft Building, Queen Mary University of London
Here's your chance to see historian, author and Tudor expert David Starkey. If you go then please write a review for the site as I'd love to hear what he says.
See http://www.qmul.ac.uk/docs/Renaissance-Seminars.pdf for full information of this and other Renaissance seminars.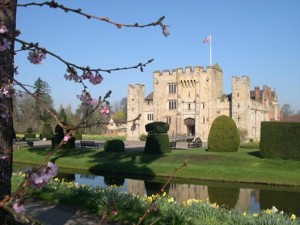 The Anne Boleyn Experience 2010
17th – 21st May 2010
Hever Castle, Kent, England.
Last day for booking is Tuesday 16th February so please don't miss out on this fabulous Anne Boleyn focused tour.
See our special tour website for full information and to book your place – http://tour.theanneboleynfiles.com/
Other Events
Please check our Events 2010 page for other events and let me know if I've missed any – thanks!
P.S. Happy Valentine's Day!