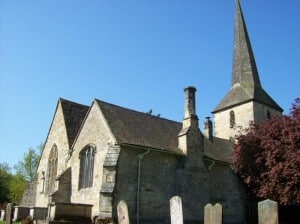 I am still on the trail of the lost Boleyns, the boys Thomas and Henry thought to have died in infancy or childhood, so don't worry, I'm like a dog with a bone! But while I was doing some research on the Boleyn family this weekend, trying to find sources for what authors write about them, I stumbled upon a fascinating section on Elizabeth Boleyn, Countess of Wiltshire's Wikipedia page:-
"According to Thomas, his wife was pregnant many times in the next few years but only 7 children are thought to have survived birth and only three into adulthood.
Children of the Earl and Countess of Wiltshire:
Mary Boleyn, mistress of Henry VIII of England (c. 1499 – 19 July 1543).
Henry Boleyn – thought to have died young. (1500–1501)
Anne Boleyn, queen consort of Henry VIII of England (c. 1501 – 19 May 1536 )
William Boleyn – thought to have died young. (1502–1503)
Margaret Boleyn – thought to have died young. (1503–1504)
George Boleyn, Viscount Rochford (c. 1504 – 17 May 1536).
Catherine Boleyn – thought to have died young. (1505–1506)"
Enlightening, don't you think? Can you hear the sarcasm in my voice? It did make me chuckle because the only children we have hard evidence for are Mary, Anne, George, Henry and Thomas the Younger, yet Thomas doesn't even make it to this list! Instead, we have William, Margaret and Catherine.
Now, I believe that there are bound to have been more Boleyn children that did not survive childhood or that were stillborn, but quite where the author of this wiki page got this information from I just don't know! Unfortunately, they have not cited any sources or given a reference for this list. Hmmm…
What I did find this weekend was an interesting book on the history of St Peter's Church, Hever, in which the author, John Eastman, Parish Clerk, writes "That there were other brasses in the church at some time was shown in 1894, when several broken pieces were found under the floor." Could it be that there were other Boleyn brasses on the floor of this church in the 16th century? Who knows?
I've also been digging into the records of monumental brasses this weekend (yes, very sad, I know!) and I've been through many, many books on the subject and so far the only brass that I can find that sounds like it is similar in design to the small brass crosses of the Boleyn boys' tombs is one in the Parish Church of North Tuddenham, Norfolk. The record says:-
"Sm. cross bearing an inscr. to Frances, dau. of Thos. Skippe, esq., 1625, aged 2."
So, a 2 year old girl whose tomb is marked by a small brass cross!
Unfortunately there is no rubbing or drawing of it in the records, but Anne Boley Files visitor, Charlotte, lives near the church and is going to see if she can find it and take a photo for us – thanks, Charlotte!
This is the only small brass cross I have found so far and I've been through many hundreds, perhaps even thousands, of brasses now, so this really does make me think that crosses were used on children's tombs. Obviously, it is not conclusive evidence that the Boleyn boys were children when they died, so I am still digging. I will try to remember to eat and drink, and perhaps breathe!
Sources
Historic Hever: The Church, John Eastman, Parish Clerk, 1905
"A List of Monumental Brasses in the British Isles", Mill Stephenson, 1926