The Fall of Anne Boleyn Timeline
Posted By Claire on April 23, 2012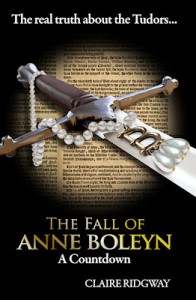 Just to let you know that I am doing my annual countdown of the fall of Anne Boleyn in Spring 1536 over at www.thefallofanneboleyn.com. As my forthcoming book, The Fall of Anne Boleyn: A Countdown, is obviously focused on Anne's fall and the events leading up to it, I thought it was only fitting to have the countdown on the book's website. Don't miss out on today's event!
On the homepage of the book website, you will find an interactive timeline which will change day-by-day as the events of 1536 happen and you will be able to read previous days' events too. Do check out the extras section too.
I'm so excited because the book is coming very soon – I will announce it here as soon as it's available on Amazon.