Posted By Claire on March 24, 2011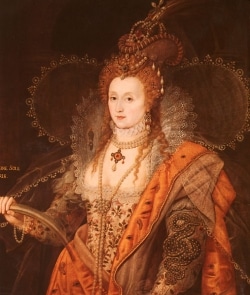 On this day in history, Anne Boleyn's daughter, Queen Elizabeth I, died at Richmond Palace aged 69.
She had been queen for 44 years and 127 days, and was the longest reigning Tudor monarch. Elizabeth was Anne Boleyn's greatest legacy and although she spoke of being "the lion's cub" and having "the heart and stomach of a king", she was, in many ways, her mother's daughter.
You can read all about Elizabeth I's death in my articles Elizabeth I's Death 24 March 1603 and The Death of Elizabeth I, but you can also read about Anne Boleyn and Elizabeth I in the following articles:-