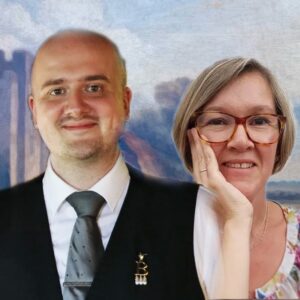 I am delighted and honoured to be speaking with my dear friend, Dr Owen Emmerson, castle supervisor at Hever Castle, on our very favourite subject, the Boleyns – yay! We're speaking at the Two Sisters Theatre in the grounds of Hever Castle on Sunday 1st August 2021 at 8pm.
It really is a 'pinch me' moment to see my name listed with Owen's for an event at my happy place, Hever Castle – wow! I can't wait!
Obviously, Hever Castle is known for being the childhood home of Anne Boleyn, Henry VIII's second wife, but it was connected to the Boleyn family for 77 years! Owen and I will be spending the evening of 1st August charting the history of Hever's Boleyn residents, from their very first links with the castle, through the family's dramatic rise and bloody end, to the castle becoming a Crown property.
I'm so excited about this talk!
You can find out more about the talk and book your ticket at https://heverfestival.co.uk/index.php/the-boleyns-of-hever-castle/…