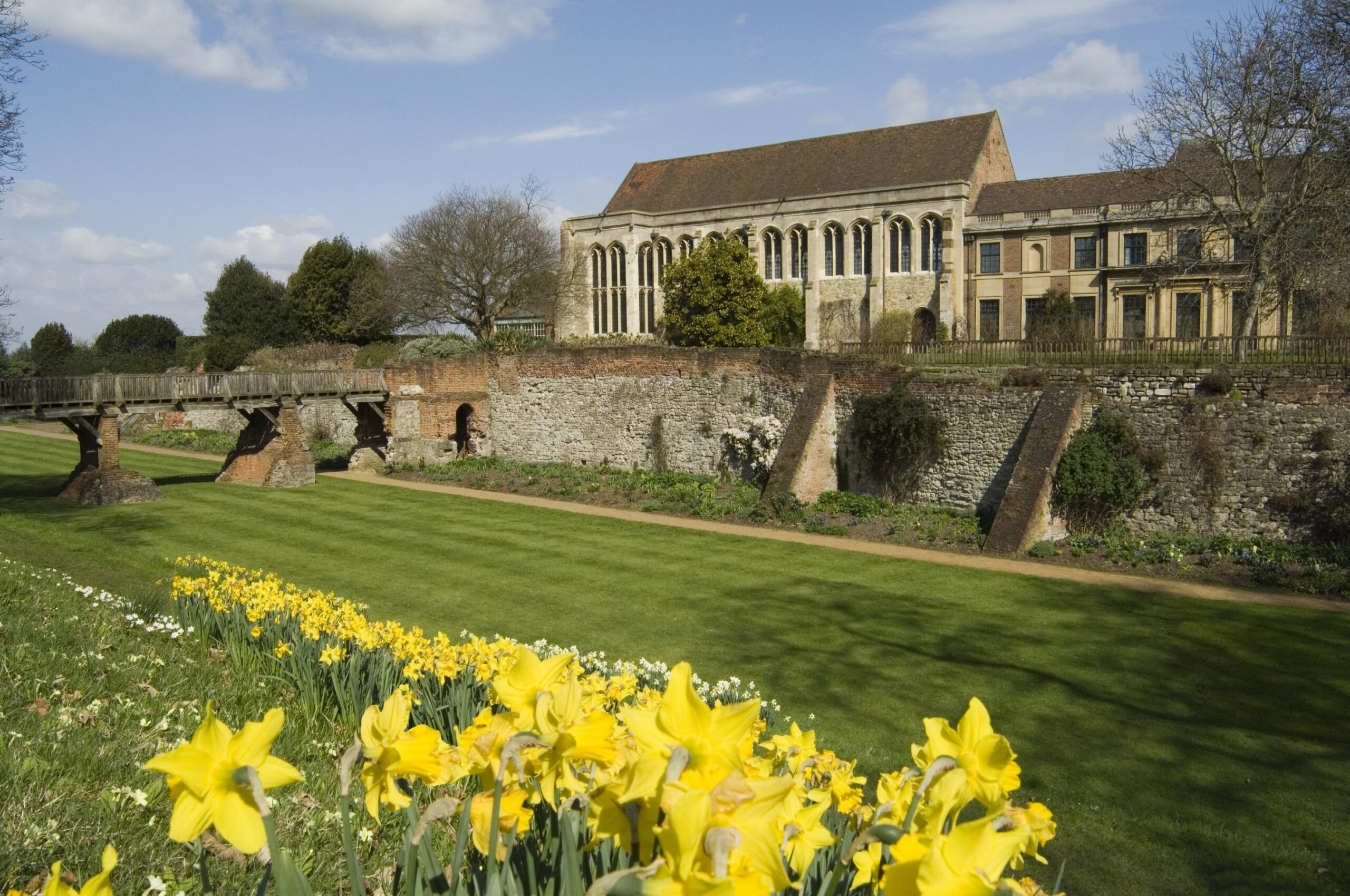 Eltham Palace was first metioned as a manor in the Domesday survey of 1086 but was not a royal house until it was given to Edward II by the Bishop of Durham in 1305. Edward then granted the manor to his wife, Isabella, and from the 14th century it became one of the largest and most frequented royal residences in the whole of England.
King Edward III spent most of his childhood and youth at Eltham, and Henry IV spent some of his childhood there and 10 out of the 13 Christmases of his reign at Eltham. Henry IV also played host to the Byzantine emperor, Manuel II Palaiologos, at the palace in December 1400 and January 1401, giving a joust in honour of his guest.
Between 1475 and 1480, Edward IV constructed Eltham's Great Hall, which can still be seen by visitors today.
Henry VIII and Eltham Palace
Henry spent much of his boyhood at the Palace and it was there that he impressed the famous Dutch scholar and philosopher Erasmus, whom Henry challenged to write a poem. Within 3 days of being challenged, Erasmus had written a poem praising England, King Henry VII and the two princes, Arthur and Henry.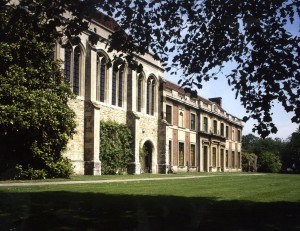 When Henry VIII became king, Eltham was still used as a royal palace because it was one of only six palaces which were large enough to house and feed a court of over 800 people. He was, however, the last monarch to spend significant time at Eltham because Greenwich Palace was more convenient, being easily accessed by river, and Eltham's three hunting parks could be accessed via Greenwich.
A Palace Ruined
During the English Civil War, the palace and its parks suffered terribly, as we can see from the words of John Evelyn who saw it on the 22nd April 1656:-
"Went to see his Majesty's house at Eltham; both the palace and chapel in miserable ruins, the noble wood and park destroyed by Rich the rebel"
When Eltham was given to John Shaw by Charles II, it was in a dilapidated state and was reduced to the Great Hall, the "Court House" or buttery, some walling and a bridge across the moat. It stayed in the Shaw family from that time until the 1890s.
The Modern Eltham
The present Eltham Palace was built by textile magnates Stephen and Virginia Courtauld in the 1930s and is a combination of Art Deco and ocean liner styles.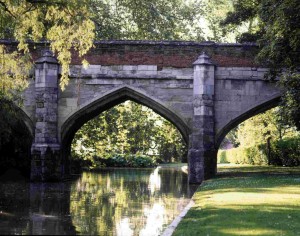 The Courtaulds built their Art Deco London showpiece next to the remains of the original medieval royal residence and the modern house incorporates the Great Hall, which has the third largest hammerbeam roof in England and visitors can still see parts of the walls of the original Eltham Palace in the gardens. The 15th century bridge over the moat can also still be seen.
The present house now boasts a dining room with fashionable pink leather upholstered chairs and silver and black doors, which are decorated with pictures of animals and birds. Other attractions include the Courtauld's home movie, 19 acres of gardens, a sunken rose garden and the remaining medieval bridge.
The present day Eltham Palace is in Court Road and the Tilt Yard Approach, which is directly outside of the palace, hearkens back to the days of jousting and tournaments.
Visitor Information
Opening Times:
1st April to 1st November 2009 – Open 10am-5pm, Monday, Tuesday, Wednesday and Sunday
2nd November to 30th December 2009 -Open 11am-4pm, Monday, Tuesday, Wednesday and Sunday
31st December 2009 to 31st January 2010 – CLOSED
1st February to 31st March 2010 – Open 11am-4pm, Monday, Tuesday, Wednesday and Sunday
Prices:
Adult: £8.30
Children: £4.20
Concession: £7.10
English Heritage Members: Free –Join English Heritage
Educational Groups: Free if booked at least 14 days in advance
Other: Family Ticket: £20.80
Details: Garden Only: Adult – £5.30, Concession – £4.50, Child -£2.70
Getting There
Address: Greenwich – SE9 5QE
Road Access: Off Court Rd SE9, Junction 3 on the M25, then A20 to Eltham
Train Access: Eltham and Mottingham, both 1⁄2 mile
Bus Access: Tfl 126, 161
Telephone: 020 8294 2548
Local Tourist Information: Filming at this site includes The Gathering Storm; Stephen Fry's Bright Young Things; the BBC production Maxwell; Brideshead Revisited; Belle Du Jour.