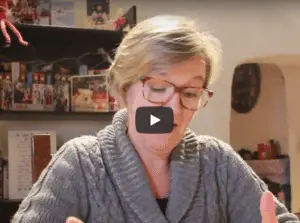 As I like to have fun jugglings lots of things (as long as they're Tudor related!), I have challenged myself to record an "on this day in Tudor history" video every day in 2019. I'm probably mad, and I may end up doing them in my pyjamas when I'm under the weather, but I thought it would be fun and I thought that people may have been getting bored of me writing the same "on this day" posts on social media every day, seeing as I've been doing it for years.
I've already recorded and posted seven, 1-7 January, and you can catch them on the Anne Boleyn Files and Tudor Society YouTube Channel. I've even created an On This Day in Tudor History playlist so it's nice and easy to find them. To make sure you don't miss out on any of these videos, you can subscribe to my YouTube channel by clicking the big red "subscribe" button underneath one of my videos.
Do feel free to leave comments on them too, it's always good to get feedback.
I've had a few people mention on Facebook that they have problems with videos because they can't/don't want to have the audio turned on, or they have language/hearing problems. Well, on my videos you can turn on CC (closed captions/subtitles) to help with this. They're not perfect (they like to put Amberley instead of Anne Boleyn, for example!), but they're pretty good. You'll find the CC button in the bottom right-hand corner of the videos (if you watch on YouTube's site) or you can also turn on CC by clicking on the settings 'cog' icon (like in the video below).
Here is my latest video for you to enjoy: