No other words for it: Tudor bliss!
Posted By Claire on September 28, 2018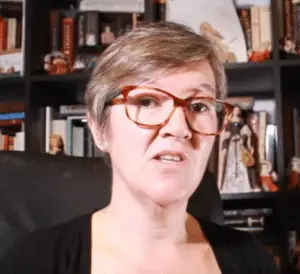 I know that many of you have enjoyed living vicariously through me via my daily diary entries for the Discover the Tudors tour, so I thought I'd share some of my highlights in this video that I did for the Tudor Society this week.
I truly am blessed that I get to visit such wonderful historical places and in the company of other Tudor history enthusiasts, and people who've become good friends. If you saw my Facebook Live videos from Kenilworth Castle on the Tudor Society page you'll know what a good time I was having, even on a very blustery day, and how moved I get by historical places. To then share those feelings with others and find that they understand… Tudor bliss!
Tim really couldn't shut me up once he started videoing me! There were just so many highlights!
Bookings are open for the 2019 Anne Boleyn Experience and Executed Queens tours so if you want to join me in this Tudor bliss then you can book your place now. Simply go to https://www.britishhistorytours.com/history-tours/