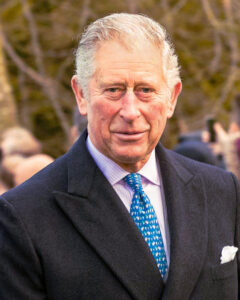 It has just been announced that King Charles III will be crowned alongside his queen consort, Camilla, in a ceremony presided over by the Archbishop of Canterbury at Westminster Abbey on Saturday 6th May 2023.
A press release on the Royal family's website states:
"The Coronation will reflect the monarch's role today and look towards the future, while being rooted in longstanding traditions and pageantry."
It will be interesting to see which traditions are included and how this coronation will be different.
The Guardian Newspaper website states:
"Charles will be anointed with holy oil, receive the orb, coronation ring and sceptre, then be crowned with the majestic St Edward's crown and blessed during the ceremony. Camilla will also be anointed with holy oil and crowned, as was the Queen Mother when she was crowned Queen in 1937."
But what modern twists will King Charles III's coronation include, and will it be as long as past ceremonies?
Whatever the case, I'm looking forward to watching it and enjoying the pageantry and historical elements.
You may be interested in a talk in which I clear up a few misunderstanding that seem prevalent on social media regarding coronations, the numbering of monarchs, queens regnant versus queens consort, what makes a monarch and a few other issues to do with coronations and monarchy. You can click here to view that video talk now.