Jasper Tudor is 99p!
Posted By Claire on February 1, 2016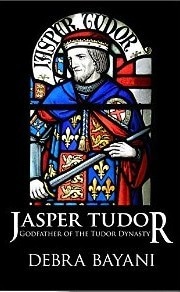 Well, ok, the man himself isn't 99p, but the kindle version of Debra Bayani's Jasper Tudor: Godfather of the Tudor Dynasty, an excellent biography of this fascinating Tudor man, is on special offer at Amazon UK until the end of the month. 99p is a steal for this book so if you're an Amazon UK customer then do grab it while you can – click here to go directly to the book's page.
If you don't have a kindle then you can still enjoy this book because Amazon have free kindle reading apps for tablets, smartphones and computers. There's also obviously a paperback available, but not at 99p!
This offer is an Amazon offer and not run by the publisher.