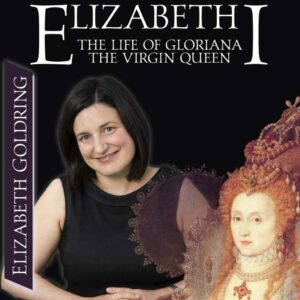 Did Robert Dudley have his wife killed so that he could marry Elizabeth I?
Was the Virgin Queen really a virgin?
In her talk on Elizabeth I and Robert Dudley, Earl of Leicester, Dr Elizabeth Goldring will sort fact from fiction, answering these and other questions as she tells the thrilling story of one of history's greatest romances.
She'll also be answering participants' questions in a live Q&A session.
Register now for the online event "Elizabeth I: The Life of Gloriana, the Virgin Queen" to enjoy talks and Q&A sessions with 8 experts. It starts in just 4 days! See all the details and register at https://claireridgway.com/events/elizabeth-i-the-life-of-gloriana-the-virgin-queen-online-event-7-16-september-2022/
Dr Elizabeth Goldring is an Honorary Reader at the Centre for the Study of the Renaissance, University of Warwick.
Her books include Nicholas Hilliard: Life of an Artist (Yale, 2019), which won the Apollo Prize, and Robert Dudley, Earl of Leicester, and the World of Elizabethan Art (Yale, 2014), which won the Bainton Prize.
She is currently working on a new book, on Hans Holbein the Younger.