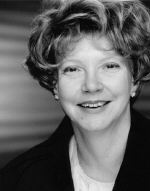 One of my favourite historians, Linda Porter, has just let me know that she will be speaking on our "Discover the Tudors Tour" 2012 – yay!
If you have read my reviews on Linda's books "Mary Tudor: The First Queen" (US title "The First Queen of England: The Myth of 'Bloody Mary'") and "Katherine the Queen: The Remarkable Life of Katherine Parr", you will know how much I respect Linda as an historian and as an author. She spends many years researching for and writing her books and is a person I'd class as a real, expert historian. I am so excited that she is able to join us on our tour and I can't wait to hear her talk on Mary I when she has done so much to debunk the myths surrounding Mary and to rehabilitate her. Her talk is bound to be an amazing experience.
So, two top class historians now confirmed for this tour – I can't wait for it now! The other historian is Dr John Guy, author of "My Heart is My Own: the Life of Mary Queen of Scots",  "A Daughter's Love: Thomas and Margaret More", "The Tudors: A Very Short Introduction" and "Tudor England". John will be speaking on Henry VIII.
If you don't know about our "Discover the Tudors Tour", it is a 9 day/8 night luxury Tudor themed tour led by Anne Boleyn Files creators, Claire  (me) and Tim Ridgway. It is very much a dream experience and spaces are therefore limited to 20 people. As well as hearing historians speak, we will also be visiting Westminster Abbey, the Tower of London, Hampton Court Palace, Windsor Castle, the Tudor attractions of Stratford-upon- Avon, Bosworth Battlefield, Penshurst Place and Hever Castle. Plus attendees get to stay at Hever Castle!! That's my favourite bit!
You can find out more about this tour at our special tour website – click here to go there now. We are taking reservations right now and you can reserve your place for £300 per person. Hope to see you there!