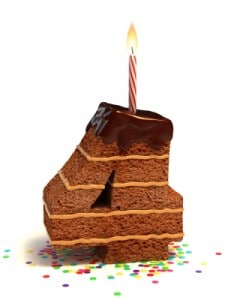 They say that time flies when you're having fun and they are so right! I can't quite believe that it's been four years since I wrote my first post here on The Anne Boleyn Files or what a rollercoaster ride it's been. Since then…
I've gone from freelance writing to researching and writing about Tudor history on a full-time business.
I've written and published three Tudor history books, all of which have been bestsellers.
I've met historians and authors like Eric Ives, John Guy, Julia Fox, Leanda de Lisle, Elizabeth Norton and Alison Weir, and now correspond with many more.
I've stayed at Hever Castle and taken groups to the Tower of London, Hampton Court Palace, Bosworth Battlefield, Sheffield Manor Lodge and Bradgate Park.
I've run webinars on Anne and her family.
I've been interviewed about Anne Boleyn.
The Anne Boleyn Files has grown to having over 230,000 page views per month and is still growing.
I've made some lovely friends through running the site.
The Anne Boleyn Files has become a community of like-minded people – The forum is busy with people discussing and debating Tudor history.
I've started my second degree, focusing this time on history.
I've sold Tudor themed products to people all over the world.
It's been a busy 4 years and I've loved every moment of it. I do feel very blessed to be able to do what I love on a daily basis and it is all because of the followers to this site – you, in other words. Thank you!
Do remember that all three of my books are listed free on Amazon Kindle today. Here are the links for my author page on the Amazon US and UK sites, but the books are also available on the other Amazon sites, just search for my name, Claire Ridgway:
The Fall of Anne Boleyn: A Countdown was downloaded over 14,000 times yesterday and got to No. 7 in the Top 100 Free Kindle Books! All 3 books got to No 1 in their categories, so a big thank you to you all for spreading the news.