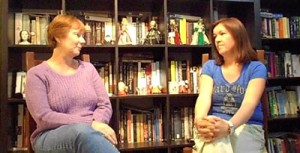 You may remember that a couple of weeks ago I asked for you questions on George Boleyn so that Clare Cherry and I could answer some of them for you. Thank you so much to everyone who took the time to ask a question, there were some great ones.
Clare and I got together last week for Tim to video us answering the questions and we were able to answer most of them. We talked for quite a long time (Tim wasn't expecting to have to edit an hour of footage!), so Tim's split the footage into nine videos. They will be added to YouTube over the next week, but here is the first one where Clare and I explain how we came to be writing a book on George together.
I do hope you enjoy the series of videos.
P.S. You may notice that the book title is now "George Boleyn: Tudor Poet, Courtier and Diplomat". We changed it to reflect all the feedback we received on the cover and title – thank you so much for your help.