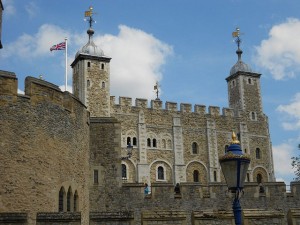 I don't have Tim's diary entry from yesterday yet as he had a late night with it being the group's last night at Hever Castle and the last night of the tour. I do know, however, that they visited the Tower of London and then, after their evening banquet, went to the King Henry VIII pub in the village.
This morning, the group check out of Hever Castle and say their farewells. It's a sad moment but I know that they have enjoyed themselves and they will have happy memories of the tour.
You can see photos from yesterday's visit to the Tower of London at
http://www.flickr.com/photos/theanneboleynfiles/sets/72157630129829212/
The first fiew are of Greenwich. Greenwich Palace no longer exists but the lawned area is where the tiltyard was and where that fateful May Day joust of 1536 took place.