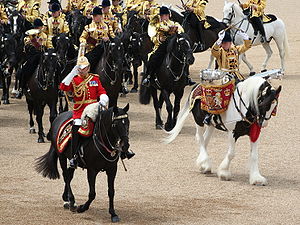 Today is the official birthday of Queen Elizabeth II and it will be marked by the annual Trooping of the Colour ceremony performed by regiments of the British and Commonwealth armies.
You can find out more at the British Monarchy website – click here – where you will also find photos and archive footage.
It has been announced that the Duke of Edinburgh will be attending today's ceremony, which is good news after his recent illness.
Trivia: The Queen's actual birthday is the 21st April.