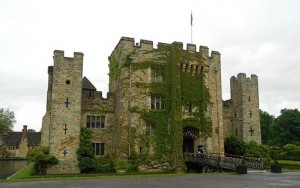 Here's Tim's diary entry for day four of the Executed Queens Tour…
Today we travelled down from Coombe Abbey, in the Midlands, to Hever Castle, in Kent. I absolutely LOVE Hever Castle, and it seems to hold a magical aura for all Tudor history fans. After our buffet lunch in the Astor wing, we decided to walk up to St. Peter's Church.
St. Peter's is, in many ways, a very typical parish church of the area, but for those who love the Boleyn family it is incredibly special. Inside is the tomb of Thomas Boleyn, father of Anne Boleyn, with its beautiful memorial brass. There is also a small brass plaque commemorating the death of Henry Boleyn, Anne Boleyn's brother, who died in childhood.
Although I have been into St. Peter's Church many times, I'm always touched by the place. It is very special indeed. And today I found some new (old!) graffiti on the walls, dated 1705. All because I sat down on the organ pew. It is amazing what you find in these old churches!
I also enjoyed strolling (in the rain) around the grounds and through the Italian garden, stunning!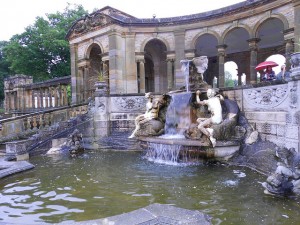 This evening we had a private tour of the castle (this time by a costumed guide) and then enjoyed our evening banquet in the main castle dining room. As I had hoped, they lit the fire in the huge fireplace as it was a bit cold and wet here today. The fire really adds to the ambiance of the place. Great food, great conversation and an out-of-this-world location. This evening we are going to sit around and put the historical world to rights…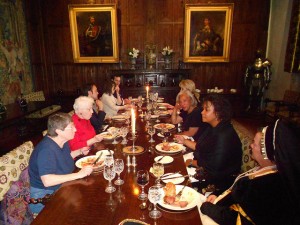 See today's photos:
Hever Castle Gardens and St Peter's Church
http://www.flickr.com/photos/theanneboleynfiles/sets/72157630050184311/
Hever Castle Tour and Dining
http://www.flickr.com/photos/theanneboleynfiles/sets/72157630114156714/