Posted By Claire on December 18, 2018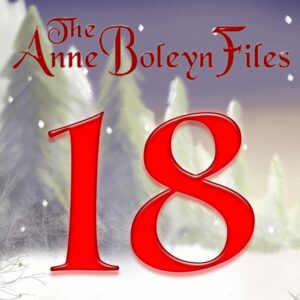 Thank you so much to historical novelist Judith Arnopp for today's Anne Boleyn Files Advent Calendar treat. Judith has just released her 11th book – Sisters of Arden! Wow! Congratulations, Judith! Her novel The Winchester Goose is one of my favourite Tudor reads.
We're lucky to have so many wonderful contributions to our Advent calendar this year, and I do hope you're enjoying them.
To enjoy Judith's Tudor treat, all you have to do is click on the number 18 here. You can also enjoy any that you have missed, and do visit the site on a daily basis. You don't have to wait for my posts, you can visit when it suits you – just click on the link in our cover image.