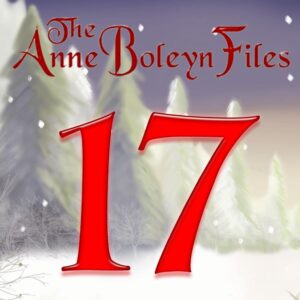 It's 17th December already, so only a week until Christmas Eve (sorry to panic you!). I do hope you're having a wonderful festive season so far.
It's time for another Tudor treat from the Anne Boleyn Files Calendar! Today's treat is from author Sandra Vasoli and it's a lovely musical one. I won't spoil it by saying anything further. Simply click on the number 17 here to enjoy it.
Do remember that you can go to the Advent Calendar at any time of day by just clicking on the link in the cover image at the top of this website. The other 16 treats are still there for you to enjoy, if you need to catch up.