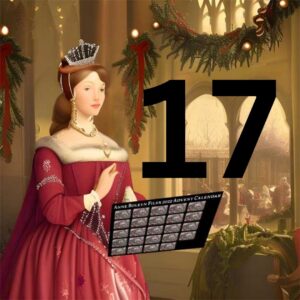 It's 17th December and that means it's time for Tudor treat number 17!
Today, I'm sharing some Tudor Christmas food-related treats. The Tudors liked their meat!
To access the Advent Calendar, simply click here, or on the image in this post, or on the website header. You can catch up with any you have missed.
Enjoy two further Tudor treats:
Today's video in my "The Tudors in their own words" series – click here.
Teasel's Tudor Trivia – 17 December – Geese are fish! – click here.