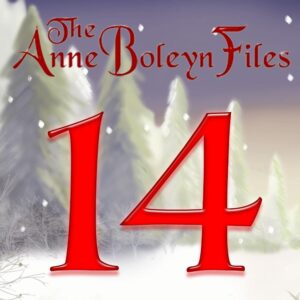 Happy Friday! I hope you've had a wonderful week.
It's time for the fourteenth treat from our Anne Boleyn Files Advent Calendar and today it's from historical novelist Nancy Bilyeau. Thank you so much, Nancy, for contributing to our calendar.
To enjoy Day 14's treat – and the other 13! – all you have to do is click on the picture of the number 14 here in this post, or scroll up to the top of this page and click on the link in the cover image. You can click on that link on a daily basis as each treat goes live first thing in the morning.
Have a lovely weekend!