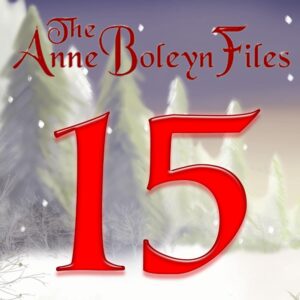 It's the weekend! Time for relaxing/frantic Christmas shopping/panicking/wrapping presents/writing cards/working… (delete as applicable!).
It's also time for treat number 15! Yes, the Anne Boleyn Files just keeps on giving and it's all thanks to the generosity of some wonderful authors, historians and bloggers.
Today's treat for you is from my dear friend Gayle Hulme – thank you, Gayle! Can I just say that I want Gayle's hat! You can enjoy treat 15 by clicking on the number 15 here to by clicking on the link in the cover image at the top of this website.