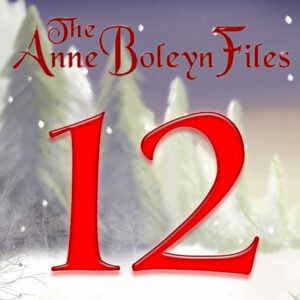 [Breathe, breathe] That's me trying not to panic that it's already the 12th December! Where is time going at the moment? Phew! It's racing by.
The good news, though, is that it's time for another Anne Boleyn Files Advent Calendar treat! Today's has been contributed by historical novelist Alex Marchant – thank you, Alex! – and it takes us just a smidgen earlier than the Tudors. I do hope you enjoy it.
To enjoy today's treat and any that you have missed, simply click on the number 12 here or scroll to the top of this website and click on the Advent Calendar link there- easy and calorie-free!