Posted By Claire on January 22, 2015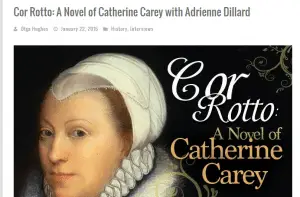 On Day 4 of her virtual book tour, author Adrienne Dillard stops by at Olga's Nerdalicious blog for an interview. Find out about Adrienne, her inspiration, her research, her thoughts on Catherine Carey and her plans for the future, and make sure you enter the giveaway for a copy of Adrienne's book while you're there.
Click here to read the interview now and enter the giveaway – good luck!
Here's the schedule for Adrienne's book tour: