Cor Rotto: A Novel of Catherine Carey Book Tour Day 1 – Catherine Carey's Early Life
Posted By Claire on January 19, 2015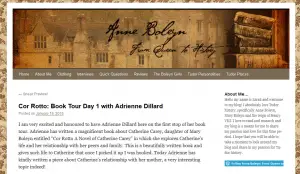 Author Adrienne Dillard's virtual book tour kicks off today at Sarah Bryson's Anne Boleyn: From Queen to History blog with an article on Catherine Carey's early life and her relationship with her mother Mary Boleyn.
It's a great read and there's also a giveaway so make sure you head over to Sarah's blog, say hi to Adrienne and follow the giveaway instructions – click here.
Good luck!
Here's the schedule for Adrienne's book tour: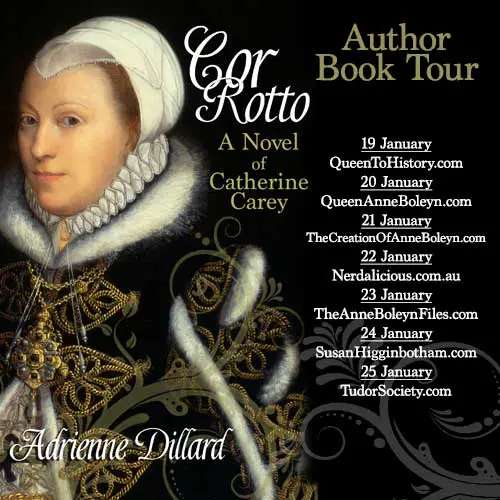 On this day in history…
1547 – The execution of Henry Howard, Earl of Surrey, poet, courtier and soldier, at Tower Hill. Click here to read more.