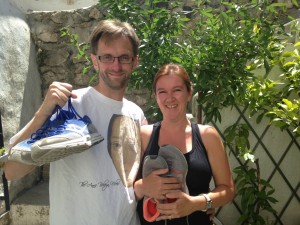 This has nothing to do with Tudor history or Anne Boleyn, but I wanted to share this with you and ask for your help.
Tim and I are doing a 10km run on Saturday 7th June in aid of the Sunshine Rehabilitation Centre in Kenya, which is supported by the charity Rope. We are hoping to raise £2000 in sponsorship to support this worthwhile project.
http://uk.virginmoneygiving.com/ClaireRidgway
It is estimated that between 250,000 and 300,000 children live and work on the streets in Kenya. In Naivasha, the hub of the country's flower and vegetable growing industries, the town centre has many street boy 'bases' particularly around the hotels and guest houses and near the markets. Street boys organise themselves into gangs which operate protection rackets in which older boys provide protection to younger ones in return for money or food. Lacking a stable home, regular food and education, they are isolated from the community by their behaviour and often get into trouble with the police, while facing risks such as violence, drugs and disease.
Rope supports the Sunshine Rehabilitation Centre, an on-going project that has already made a positive impact by reducing the number of street boys in Naivasha. The root causes of the 'street boy problem' are poverty and family breakdown. The aim of the Centre is to rehabilitate street children so they grow up to be educated and respected members of their society. It addresses all the issues that street boys lack by providing both immediate and long-term support:
Safe shelter at the Sunshine Home, with regular, nutritious food.
Re-connecting the boys with the education system at an appropriate level – primary school, high school, or polytechnic.
Re-connecting them with their families by enabling them to visit their families in the school holidays where it is possible and safe to do so.
Christian values and counselling – many of the children have experienced very difficult situations and need a lot of support to deal with these issues.
Helping them find work. Many 'old boys' of the Centre are now employed as welders, tailors and builders, and one has recently secured a prestigious job as a wildlife ranger with Kenya Wildlife Service. Once they are in work, they often use their earnings to support other family members.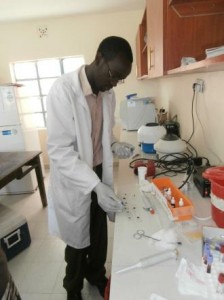 The Centre cares for 110 boys, aged between 8 and 22 years old. One success story is Kiarie, a former street boy who also managed to gain an education. He is now studying Applied Biology at university, and as part of his course is working as a hospital laboratory assistant.
Another testament to the effectiveness of the Centre is Cyrus, an orphan who was living on the streets and eating from garbage cans before coming to Sunshine in 2004. After being cared for and supported through primary and secondary school, he is now pursuing a bachelor's degree at university in Business and Information Technology. He says:
"I'm very grateful to Sunshine Home…a place where encouragement comes from and gives me the strength to work very hard so that one day I will be able to help those who are unfortunate…to have an opportunity like the one I have…"
The great thing about supporting Rope is that 100% of all gifts given to Rope are used for the direct benefit of the poor. The 'Friends of Rope' fund meets the running costs of the organisation.
I know that this isn't anything to do with why you visit this page, but I hope you'll humour me. If you would like to sponsor us, simply visit our fundraising page at http://uk.virginmoneygiving.com/ClaireRidgway

[slideshow id=599 w=400 h=400]