Celebrating The Six Wives and Tudor Women
Posted By Claire on March 8, 2010
As today is International Women's Day, I thought it would be good to look at the women I've come across in my research into Anne Boleyn and Tudor times and to celebrate their lives. These women inspire us so much – whether they give us creative inspiration, act as role models or just feed our hungry minds with their wonderful stories – and I thank them for that.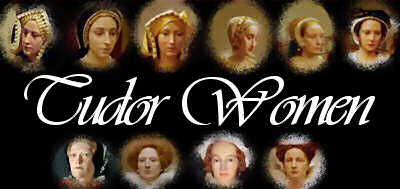 Here is a brief rundown on each of the women I admire – you can click on their names to read more about them:-
Thanks to Jéssica Melo for the wonderful Tudor women banner!
Woodcut of the Burning of Anne Askew and Others from Knowledge Bank.