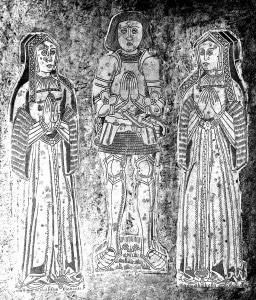 Today, author Adrienne Dillard is visiting our friends at QueenAnneBoleyn.com on day 3 of her book tour for Catherine Carey in a Nutshell". There, she talks about some of the Tudor courtiers she finds the most "compelling": Jane Boleyn, Lady Anne Bassett and more…
Click here to head on over to QueenAnneBoleyn.com and enjoy Adrienne's article, and why not enter the book giveaway while you're there. One paperback copy of Adrienne's non-fiction book on Catherine Carey, daughter of Mary Boleyn, is up for grabs – good luck.
Catherine Carey in a Nutshell is available as a paperback and on kindle. Click here to find out more about it.
It's a five-day book tour with a book giveaway at each stop and here is the schedule so you can catch up with the previous stops:
16 November – The Doctor and the Tudors at Nerdalicious.com.au
17 November – The Tumultous Friendship of Francis and Elizabeth I after Catherine's death at tudortimes.co.uk
18 November – Compelling People of the Tudor Court at queenanneboleyn.com
19 November – Creating your own Primary Sources at http://expatspost.com/
20 November – Rotherfield Greys, home of Catherine Carey, here at the Anne Boleyn Files.