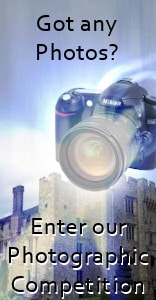 Just a quick reminder that the closing date for our Calendar Competition is the 15th April 2011, this Friday, at midnight, so please do submit your entries.
You can find out all the details and upload your photo at Calendar Competition 2011 or you can email them to me at claire@theanneboleynfiles.com
Don't miss out on your chance to see your photograph feature in our Tudor Places 2012 Calendar and also the chance to win a $40 Amazon.com gift certificate or a £25 Amazon.co.uk gift certificate (or equivalent for your country's Amazon page).
Thanks to all those who have already entered! The panel of judges is going to have such a hard time picking the winners as the photos are amazing, you're all very talented!