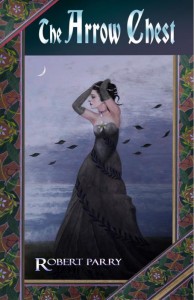 I've just spent a wonderful weekend cuddled up with my cats and dogs, under a blanket with my trusty Kindle, reading Robert Parry's "The Arrow Chest". I enjoyed it so much that I have made it The Anne Boleyn Files Book of the Month and I have written a glowing review of it over at our Tudor Book Reviews site – see The Arrow Chest by Robert Parry. I've also added it to our Anne Boleyn Fiction Page.
Over on our Anne Boleyn Files Facebook page, I asked people what Tudor history themed books they had enjoyed reading in 2010 and here is what they came up with. I've added links if I have reviewed them:-
Fiction
Wolf Hall by Hilary Mantel
The Secret Diary of Anne Boleyn by Robin Maxwell
Threads by Nell Gavin
The Lady Penelope by Sally Varlow
Innocent Traitor by Alison Weir
The Other Boleyn Girl by Philippa Gregory
The Constant Princess by Philippa Gregory
Virgin and the Crab by Robert Parry
Murder Most Royal by Jean Plaidy
The Boleyn Inheritance by Philippa Gregory
The Lady and the Poet by Maeve Haran
The Virgin's Lover by Philippa Gregory
Non-Fiction
What books did you enjoy reading in 2010 and what are you looking forward to reading this year?