OK, Henry VIII is back dominating this Anne Boleyn blog! But I just had to tell you about even more events that are happening this coming weekend. Again, they are in the UK so I apologise to all of you who won't be able to make it – sorry, sorry, sorry!
All the King's Guns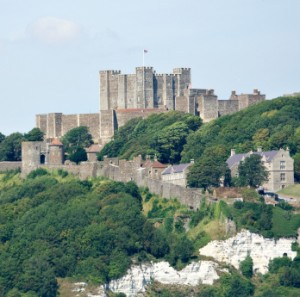 This Henry VIII event is taking place at Dover Castle in Kent on Saturday 27th and Sunday 28th June, 10am – 5pm. English Heritage, who own Dover Castle, say:
"King Henry VIII visits Dover Castle with his entourage and massive firepower!  Gasp in amazement at the power of the giant cannon, hauled by heavy horses, and watch in awe as the sailors of Great Harry's Navy fire a Tudor gun deck similar to that of the infamous Mary Rose.
The King himself will be in residence to see the strength of his gunners and to take part in displays of horsemanship and hunting.  With a huge cast of musicians, retainers and his lady, the King brings Tudor England to life to commemorate the 500th anniversary of his coronation in 1509."
Prices: Adults £10.00 / Concessions £8.00 / Children £5.00 / Family Ticket £25.00
English Heritage Members: Free
Booking is not required.
If you want to find out more about Dover Castle you can click here to go to the English Heritage Dover Castle page.