Posted By Claire on February 7, 2017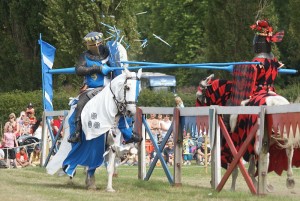 On this day in history, 7the February 1526, the traditional Shrovetide joust took place at Greenwich Palace.
The joust's theme was unrequited love. Henry Courtenay, Marquess of Exeter, and his team of men wore green velvet and crimson satin embroidered with burning hearts. Above these hearts, a lady's hand was depicted coming out of a cloud and holding a watering can which dropped silver droplets on the burning hearts to quench them.