Posted By Claire on May 19, 2017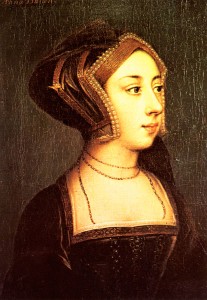 Sixty seconds is such a short time to try and give a biography of a historical person. I so wanted to do justice to Anne, but there was only time to give the bare minimum, just a few facts. If I'd had more time, I would have talked about her faith, her part in the reformation, her charitable giving, her impact, her legacy, but alas!
As I've explained before, the idea of this series is to give information about Tudor history in easy-to-digest 60-second chunks. Die-hard Tudor history fans don't, of course, need these videos, but I hope they act as introductions to newbies or students.
My first seven videos were on the Tudor dynasty and Tudor monarchs, and then I moved on to queen consorts, covering Elizabeth of York and Catherine of Aragon. You can catch them on the 60 Second History playlist of the Anne Boleyn Files YouTube channel.
Here's the Anne Boleyn video: