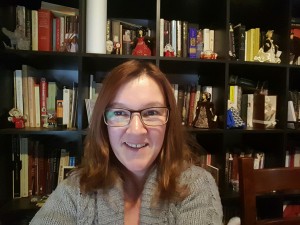 I can't quite believe that it's been seven years since I wrote my very first blog post on The Anne Boleyn Files. It's been quite a journey. I've gone from being someone who had Tudor history as a hobby to writing about Tudor history full-time. From blogger to writer, from feeling alone in my Tudor addiction to having friends all over the world who are just as nutty about history as I am!
It's been a rollercoaster ride and I've loved every minute of it, or the majority of minutes anyway! I feel so blessed to be able to work from home and to spend every working minute on my hobby. Some people get excited about shopping, fast cars, movies… I get excited about primary sources!
Thank you for making this possible. Thank you for encouraging me every step of the way, for reading my blog posts, for commenting on them and sharing your thoughts, for being polite and friendly even when you think I'm talking rubbish, for buying and reading my books, for being gracious when I make a mistake, for allowing me to get on my soap box every now and then, for supporting Tim and I on our history and publishing ventures, for being there… We really couldn't do it without you. It's been a wonderful seven years and I look forward to spending lots more years sharing Tudor history with you.
Thank you!
Love
Claire Ridgway