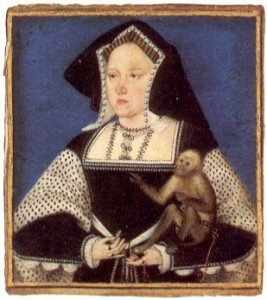 On this day in history, 31st January 1510, seven months after her marriage to King Henry VIII, Queen Catherine of Aragon gave birth prematurely to a stillborn baby girl.
Her confessor, Fray Diego, reported that the birth occurred "without any other pain except that one knee pained her the night before", which seems rather unlikely. Catherine must have been distraught at the loss of her baby, but her doctors informed her that she'd been pregnant with twins and that she was still carrying one of them.
You can also click here to read more about the pregnancies of Catherine of Aragon and Anne Boleyn.