Posted By Claire on October 27, 2011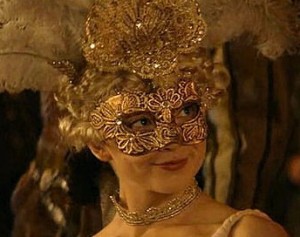 On this day in history, 27th October…
1526 – Bishop Tunstal presided over the burning of Lutheran books, such as William Tyndale's New Testament, at St Paul's. He had issued an edict commanding that copies of the English New Testament should be found and delivered to him because members of Luther's sect had "translated the new Testament into our English tongue, entermedling there with many heretical articles and erroneous opinions… seducing the simple people."
1532 – On Sunday 27th October 1532, Anne Boleyn made a dramatic entrance to the great banquet held by Henry VIII in Calais for Francis I.
Eric Ives writes of how the room was lavishly decorated with hangings made from cloth of tissue and cloth of silver, gold wreaths and candelabra, and how the banquet consisted of 170 dishes of both French and English styles. However, the climax of the evening was Anne Boleyn's entry – Anne led a group of six masked ladies (who included her sister, Mary Carey, and her sister-in-law, Lady Rochford) who were dressed in "loose, gold-laced overdresses of cloth of gold, with sashes of crimson satin ornamented with a wavy pattern in cloth of silver." These ladies "were escorted by four maids of honour in crimson satin and tabards of cypress lawn". Each lady picked a French man to dance with, Anne choosing Francis I, and after a few dances Henry VIII ordered them to unmask so that the ladies' "beauties were showed".
It must have been a wonderful night for Anne, she was being treated as Henry VIII's consort and had plenty of opportunity to speak to the French king and gain his support. I wonder if it was on this night that Anne finally gave herself fully to Henry.
Notes and Sources
"The Life and Death of Anne Boleyn", Eric Ives, p160
"Burning to read: English fundamentalism and its Reformation Opponents", James Simpson, p35