27 December 1539 – The Arrival of Anne of Cleves
Posted By Claire on December 27, 2014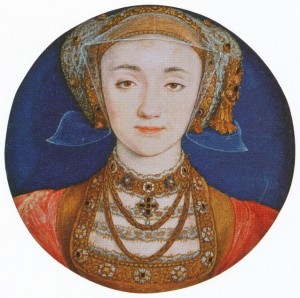 On 27th December 1539, at 5pm, Anne of Cleves landed at Deal on the Kent coast, where she was met by Sir Thomas Cheyne and taken to Deal Castle to rest after her long journey.
Anne was to be Henry VIII's fourth wife and their marriage had been agreed upon by a treaty in September 1539. Henry had never laid eyes on Anne but instead, had commissioned his court artist, Hans Holbein, to paint her. The portrait was described as a good likeness of Anne and Henry was happy to commit to the marriage, which would see England forming an alliance with the Schmalkaldic League.
You can read more about Anne's arrival, and subsequent events, in my previous article Anne of Cleves Arrives in England and you can read more about the marriage treaty in my article 4 September 1539 – The Duke of Cleves Promises Anne of Cleves in Marriage to Henry VIII. You may also enjoy my article Anne of Cleves – Flanders Mare?