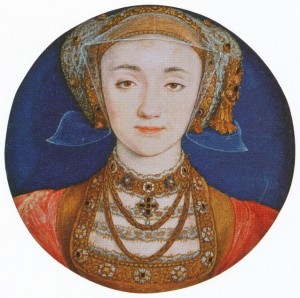 On this day in history, 22nd September 1515, Henry VIII's fourth wife and queen consort, Anna von Jülich-Kleve-Berg (or Anne of Cleves as we know her) was born near Düsseldorf.
Anne was the second daughter of John III, Duke of Jülich, Cleves and Berg, an important German ruler, and his wife, Maria of Jülich-Berg. Anne had an older sister, Sybille, who married John Frederick, Elector of Saxony; a younger brother, William, Duke of Jülich-Cleves-Berg, who married Maria, Archduchess of Austria, and a younger sister called Amalia. Anne married Henry VIII in January 1540 but the marriage was never consummated and it was annulled in July 1540.
Here are some links to further reading on Anne of Cleves, or you can scroll down to my 60-second history video on her if you're in a rush.