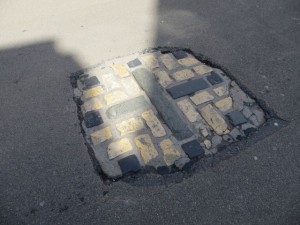 On this day in history, 21 March 1556, in the words of martyrologist John Foxe, Thomas Cranmer, former Archbishop of Canterbury, "closed a life of high sublunary elevation, of constant uneasiness, and of glorious martyrdom" when he was burnt at the stake in Oxford in the reign of Queen Mary I.
Cranmer's execution was a despicable act, in that it was unlawful because Cranmer had actually recanted five times. He should have been absolved, but he wasn't. He is now known as one of the "Oxford Martyrs" along with his friends and colleagues, former bishops Nicholas Ridley and Hugh Latimer.
The inscription on Martyrs' Memorial, which was erected in memory of these three in the 19th century, reads:
"To the Glory of God, and in grateful commemoration of His servants, Thomas Cranmer, Nicholas Ridley, Hugh Latimer, Prelates of the Church of England, who near this spot yielded their bodies to be burned, bearing witness to the sacred truths which they had affirmed and maintained against the errors of the Church of Rome, and rejoicing that to them it was given not only to believe in Christ, but also to suffer for His sake; this monument was erected by public subscription in the year of our Lord God, MDCCCXLI."
Rest in peace Ridley, Latimer and Cranmer.
Click here to read more about Cranmer's execution and what led to it, and you can read more about his life in Beth von Staats' book Thomas Cranmer in a Nutshell and Diarmaid MacCulloch's biography Thomas Cranmer: A Life.
Image: The Cross on Broad Street Oxford marking the place where Thomas Cranmer, Hugh Latimer and Nicholas Ridley were burned at the stake. © Copyright Bill Nicholls and licensed for reuse under this Creative Commons Licence. Geograph.org.uk.