Posted By Claire on April 21, 2017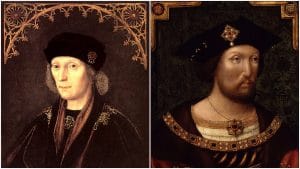 On this day in history, 21st April 1509, King Henry VII, founder of the Tudor dynasty, died at Richmond Palace. It was the end of the king who'd beaten Richard III at the Battle of Bosworth in August 1485. The crown passed on to his son, also Henry, who became King Henry VIII and who ruled until 1547.
I've made 60-second history videos on both these kings and you can view them on the 60 Second History playlist of the Anne Boleyn Files YouTube channel.