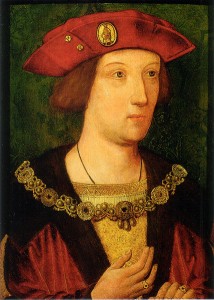 On this day in history, just "afore one o'clock after midnight" on 20th September 1486, Elizabeth of York, queen consort of King Henry VII, gave birth to her first child. The baby boy was born at St. Swithun's Priory in Winchester and was baptised in a lavish ceremony at Winchester Cathedral on 24th September 1486.
The royal couple named their first-born child Arthur after the legendary King Arthur whose castle of Camelot was said to be in Winchester.
Click here to read more about Arthur, Prince of Wales, and click here to read more about his christening.